The Sustainable Development Goals are a call to action for all to promote prosperity while protecting the planet. It recognises that ending poverty must go hand in hand with strategies that expand economic growth and address a range of social needs, while combating climate change and protecting the environment.
By reinvesting the profits from the reuse of jute cloth in local development projects through a micro-credit organisation, Virunga Blue Mountains is contributing to the fight against poverty.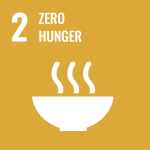 By opting for the specialty coffee sector, Virunga Blue Mountains wants to ensure that producers receive a fair remuneration and thus contribute to the fight against hunger and poverty.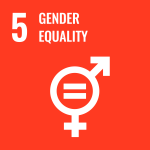 Among coffee producers, the dominant presence of men exacerbates the income disparity between men and women. In its microfinance programme, Virunga Blue Mountains focuses on women and thus promotes greater gender equality.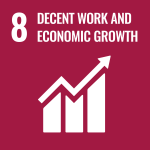 Virunga Blue Mountains contributes to socio-economic development through the sale of products made from the processing of jute bags by an adapted work company, the profits of which are used to finance new projects in Africa.
By choosing to use 100% recyclable packaging converting its packaging from green coffee, Virunga Blue Mountains is committed to minimizing the use of toxic materials and the emission of waste, so as not to compromise the needs of future generations.
In order to offset 100% of the carbon emissions generated by the transport of its coffee, Virunga Blue Mountains is launching a five kilos – one tree programme named « Give me five! » and is thus committed to the fight against climate change.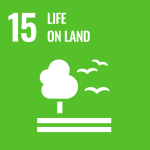 Through its actions –  "five kilos – one tree" programme, recycling, reuse and micro-financing of projects around natural parks – Virunga Blue Mountains is contributing to sustaining life on Earth by playing a role in the fight against poverty, climate change, poaching and habitat conservation.